A Sunny Upgrade for Our Four-Legged Friends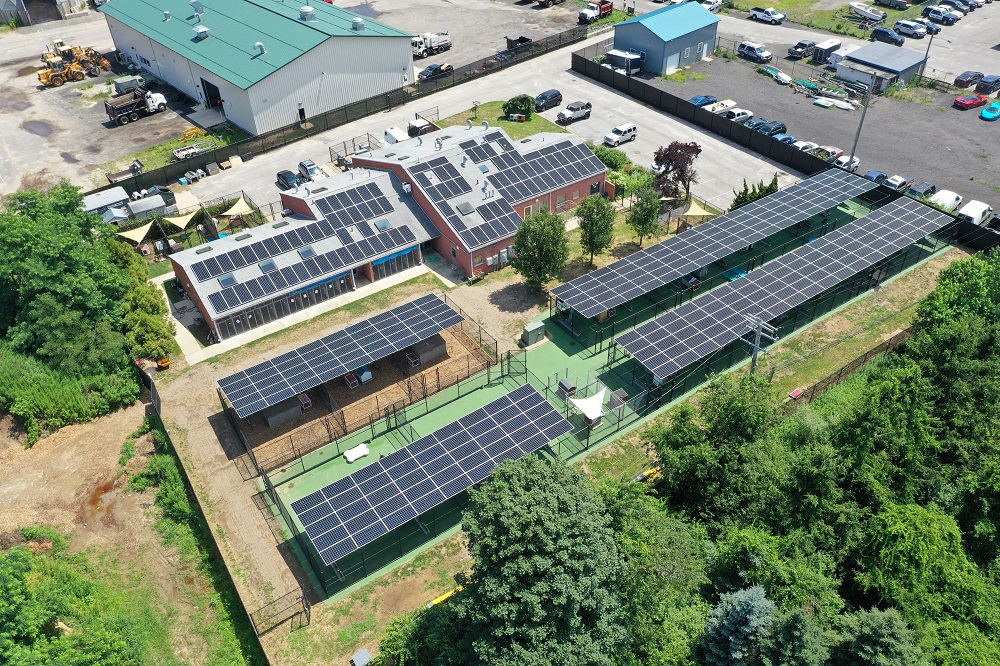 Tucked into the northeast tip of Long Island lies the town of Southold. It's a picturesque waterfront region with beaches, vineyards and now the first animal shelter in the state to be powered by solar energy.
The Southold Animal Shelter is a vital part of the community and provides care to homeless animals by providing shelter, food, grooming, exercise and medical treatment.
SUNation Solar Systems was hired by the North Fork Animal Welfare League (NFAWL), which runs the shelter, to install the solar system. The project required intense perseverance to identify funding, grants, permits, approvals and materials. The result of all that hard work has more than paid off; the shelter's solar energy system provides 212,000 kilowatts annually, which is more than 100% of the electricity needed for the facility.
The excess production is net-metered to other town facilities. That means the project will go beyond just helping the shelter; it will also benefit taxpayers through generated savings. Plus, the quality of life for the animals has increased alongside the quality of organizational stewardship of the rescue in the community.
The system features 370 SunPower modules that are mounted on both the roof of the shelter and additionally atop dog pens. The total power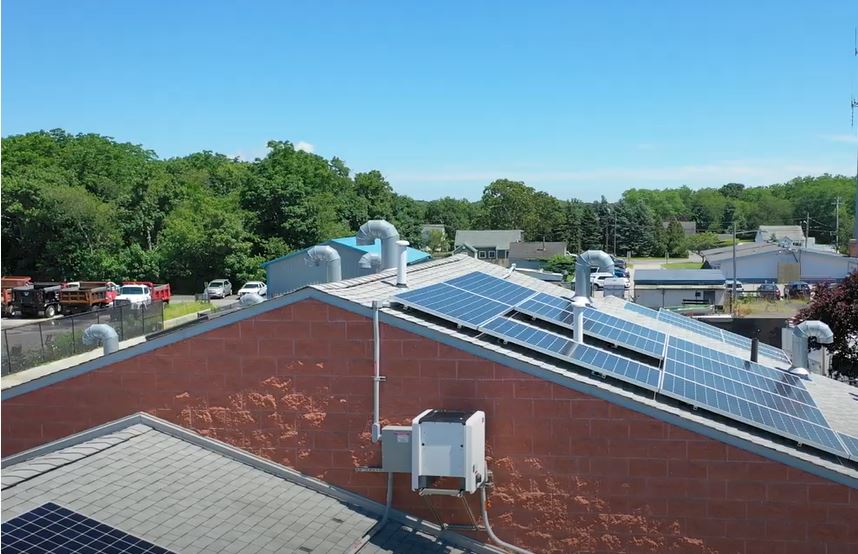 production is 179,900 watts. Four SMA Sunny Tripower CORE1 inverters were selected for the project.
"We went with the SMA inverters because they had a good solution to accommodate the higher wattage SunPower models and due to the availability of the long, extended warranty," said Mike Bailis, co-founder of the Southold Animal Shelter.
The panels located over the dog pens provide a cool, shaded environment for the shelter's pups. The facility reports that they have measured the temperature under the panels to be at least 20 degrees cooler on hot days. In addition, the panels will keep snow out of the pens in the winter, which will save time and energy shoveling snow during the long winter months.
"We hope to serve as an inspiration for other local organizations or facilities to consider going solar," said Bailis. "We reduced our environmental impact and saved money. There's nothing better than when the right decision for the Earth is also the right decision for our budget."
This project simultaneously provides shelter and comfort for the animals, savings for the shelter and clean energy for the environment. That's worth barking about!
https://sma-sunny.com/wp-content/uploads/2020/10/Southold-Animal-Shelter-drone-photo-1.jpg
666
1000
Alexandra Alejandro
/wp-content/themes/enfold-child/images/SMA-LOGO-Color_s-1.png
Alexandra Alejandro
2020-05-19 10:51:59
2020-12-08 16:24:54
A Sunny Upgrade for Our Four-Legged Friends