Technical Documentation and Updates in September 2015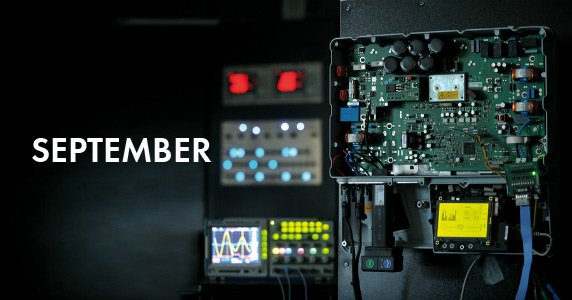 The purpose of this blog entry is to keep you informed about the latest updates and new publications for SMA devices released by the technical documentation team. This information will be made available regulary. This means that you will always be kept up to date and will never miss any changes or anything new that is published.
Latest Technical and Product Documentation
The following product-related documents have been updated and published for the first time and are available for download from the Download Area at www.SMA.de/en:
SUNNY CENTRAL 500CP XT / 630CP XT / 720CP XT / 760CP XT / 800CP XT / 850CP XT / 900CP XT / 1000CP XT
document number: SCCPXT-IA-E7-en-45
document number: SCCPXT-BA-E7-en-55
document number: SCCPXT_EZE-SG-en-12
document number: SCCPXT-WP-E7-en-34
document number: SCCPXT-TA-E7-en-72
document number: SCCPXT-WA-E7-en-35
SUNNY CENTRAL xxxCP XT
Technical Information – Mounting Locations above 2,000 m
document number: CP-Hoehenaufst-TI-en-12
SUNNY CENTRAL XT, SUNNY CENTRAL CP-JP, SUNNY CENTRAL STORAGE
document number: ZE_CE_SC_SCS _en_10
SUNNY TRIPOWER 12000TL-US / 15000TL-US / 20000TL-US / 24000TL-US
document number: STPTL-US12-24-DUS153313W

SUNNY TRIPOWER / MLX (STP 60-10 / MLX 60)
Certificate/EC declaration
document number: ZE_CE_STP60-10_MLX_en_11
SUNNY TRIPOWER 60-10 / MLX 60
document number: ZE_IEC61683_STP60-10_en_11
SUNNY TRIPOWER 5000TL-20 / 6000TL-20 / 7000TL-20 / 8000TL-20 / 9000TL-20 / 10000TL-20 / 12000TL-20
Certificate/IEC 61727 and IEC 62116
document number: ZE_IEC61727_STPxx000TL-20_en_10
SUNNY TRIPOWER (STP 25000TL-30 / 30000TL-30)
document number: ZE_BDEW_STPxx000TL-30_en_11
MODBUS® INTERFACE FOR SUNNY CENTRAL 1850-US / 2200-US / 2200 / 2500-EV
document number: MODBUS-SC2xxx-TI-en-12
SUNSPEC® MODBUS® INTERFACE
document number: SunSpec_Modbus-TB14_TI11-en
SMA MODBUS®-INTERFACE
document number: SMA_Modbus-TB13_TI16-en
SMA STRING-MONITOR UTILITY 1.000 V / 1.500V (SSM-U-1610, SSM-U-2410, SSM-U-3210, SSM-U-1615, SSM-U-2415, SSM-U-3215)
document number: SSM-U-ZE-CE-en-10
SMA STRING-COMBINER DC-CMB-U10-16 / DC-CMB-U10-24 / DC-CMB-U10-32
document number: DC-CMB-IA-U10-xx-en
Latest Firmware/PC Updates
SUNNY TRIPOWER 5000TL / 6000TL / 7000TL / 8000TL / 9000TL / 10000TL / 12000TL-20
Firmware Update V2.53
It is mandatory that you read the attached READ-ME.pdf beforehand!
PRODUCT DISCONTINUATIONS
SMA will stop offering the following products by the end of 2015:
SUNNY WEBBOX
SUNNY WEBBOX WITH BLUETOOTH®
SUNNY SENSORBOX
POWER REDUCER BOX
These products can be ordered until October, 31st 2015.
For more details, read our customer information.
Links for more information
https://sma-sunny.com/wp-content/uploads/2014/10/TechDokusUpdates_SEPTEMBER-1.jpg
300
572
Leonie Blume
/wp-content/themes/enfold-child/images/SMA-LOGO-Color_s-1.png
Leonie Blume
2015-09-17 13:16:43
2017-12-13 16:10:19
Technical Documentation and Updates in September 2015