Looking Ahead After a Difficult Year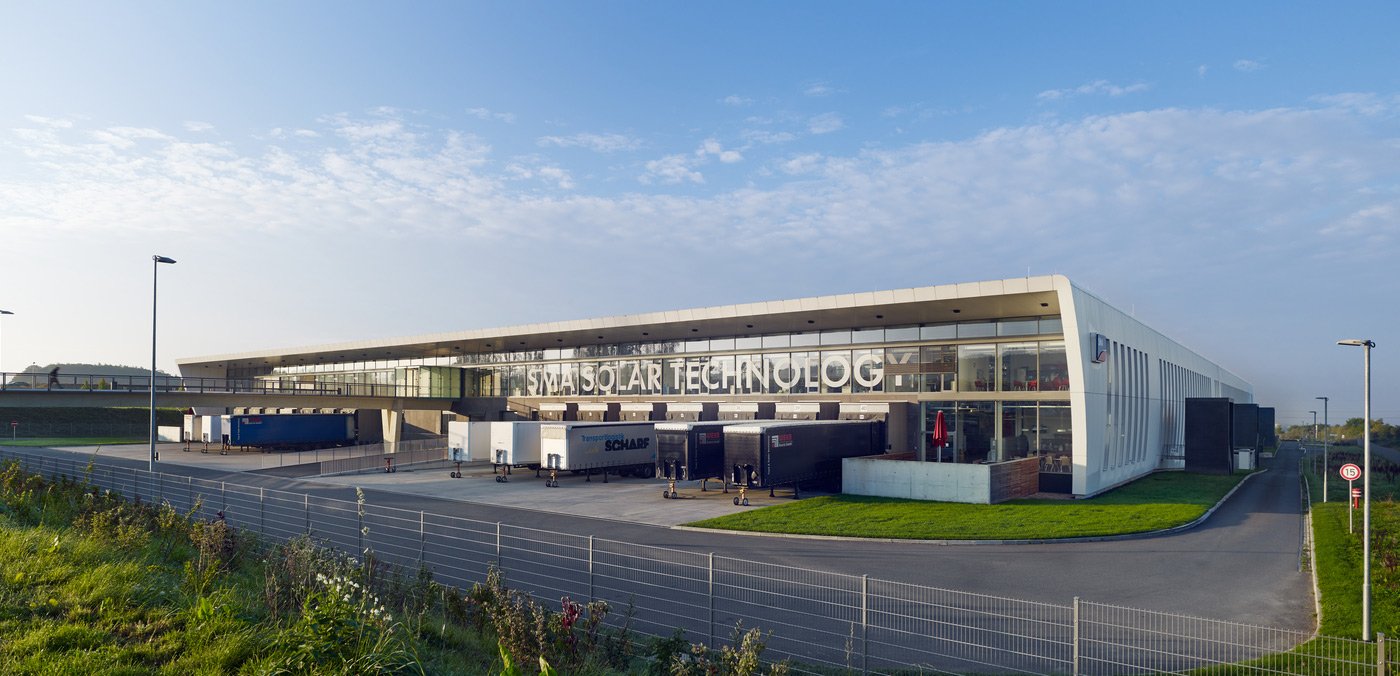 Today we published SMA's results in 2018. It was a very challenging year that we had originally started with a high order backlog and a positive outlook. However, over the following months we had to cope with a continuing shortage of components. In the first half of the year we were thus only able to supply our customers to a limited extent, particularly in the field of commercial PV systems. Unexpectedly at the end of May, the Chinese government drastically reduced its PV expansion targets and solar power subsidies with immediate effect.
This led to a collapse of the Chinese photovoltaic market. As a result, Chinese providers increasingly advanced into international markets and caused enormous price pressure in all segments. Project developers and investors postponed the implementation of photovoltaic projects in anticipation of a further decline in prices. In addition, storage system business was negatively impacted because storage system producers were unable to supply enough batteries. In this difficult environment, SMA sold just as much inverter output as in the previous year at around 8.5 gigawatts, but we did not achieve our original sales and earnings targets. With sales of €761 million, we had to post a loss of €69 million (EBITDA) that was influenced by numerous one-time items.
Cost reduction and sales increase measures on schedule
To quickly and sustainably make SMA profitable again, we have introduced measures to reduce costs and increase sales. We are making good progress with their implementation. We have sold our Chinese companies to the local management. This will enable us to reduce our fixed costs and better utilize our purchasing, development and production capacities in Germany. Unfortunately, however, we also have to cut around 100 full-time positions in Germany. I am very happy that we have managed to implement these cuts in a socially responsible manner with a voluntary severance program. The reduction of our product platforms will also contribute to more cost reductions. This will allow us to shorten development cycles and increase the proportion of components that are used across the entire portfolio.
At the same time, we want to focus even more closely on our customers' needs. To this end, we will more closely connect the business units, Sales and Service and further expand our strategic partnerships. Most of the measures will take effect in 2019 already. This will help us counter the continued high price pressure that we still expect to see in all segments.
SMA can play to its strengths in the energy supply of the future
Falling prices in the solar industry are not only a challenge for us — they also ensure that photovoltaics becomes more competitive with other energy sources. I am firmly convinced that photovoltaics and other renewable energy sources will soon account for a significant share of the energy supply worldwide. To balance fluctuating feed-in from renewable sources and ensure a sustainable, secure and cost-effective electricity supply, we need comprehensive storage capacity, accurate generation and consumption data for there to be reliable forecasting and intelligent energy management across all sectors.
This is precisely where SMA can play to its strengths. We have many years of experience and extensive knowledge in system integration of battery-storage systems for all sizes and application areas. More than 1.5 million devices are registered worldwide on our Sunny Portal monitoring portal. They provide valuable data that — professionally prepared and effectively anonymized — allow accurate feed-in forecasts. We offer these solutions to our customers from the energy industry as part of SMA Energy Data Services. Our Sunny Home Manager is the best-selling household energy management system on the market. With the ennexOS energy management platform, we have laid the foundation for the continuous development of our product offerings in the areas of energy management and energy market integration for households and companies. This also forms the basis for the digital energy services of our subsidiary coneva.
Inverters are still SMA's core business
However, our core business is and will remain the development and production of high-quality PV inverters with innovative technology and functionality. These are the basis on which our systems and solutions are built. For this reason, our developers will continue to work on further developing our inverters with a focus on cost reduction, reliability, high quality and service life. In the coming months, we will supply our customers with new Sunny Boys, Sunny Tripower and the new Sunny Central UP with integrated capacity for connection to large-scale storage systems.
SMA will use market opportunities
We will also increasingly advance into future fields such as energy management, storage integration, repowering and digital business models. I am confident that SMA will benefit this year from market consolidation and the anticipated growth in the Utility and Storage segment and in the EMEA and Americas regions. On the Managing Board, we expect sales to increase to between €800 million and €880 million in 2019 and positive EBITDA of between €20 million and €50 million. With depreciation and amortization of approximately €50 million, we will therefore achieve break-even EBIT at best.
I am also optimistic as regards the further development of SMA. The digitalization and decentralization of the energy supply is progressing worldwide and is gaining ever stronger political support in view of climate change. Even though there will always be challenges in the dynamic environment in which we operate, I am convinced that we can take advantage of the opportunities arising from change.
https://sma-sunny.com/wp-content/uploads/2019/03/SMAsolar-production-facility.jpg
676
1400
Jürgen Reinert
/wp-content/themes/enfold-child/images/SMA-LOGO-Color_s-1.png
Jürgen Reinert
2019-03-28 12:53:02
2019-03-28 12:53:02
Looking Ahead After a Difficult Year